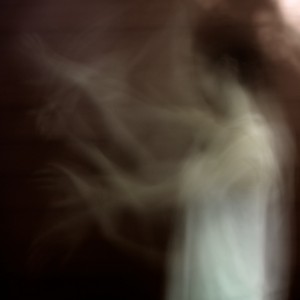 I want my music always to be telling a cohesive story of some kind. My melodies and rhythms often tend toward sensations of speech patterns or bodily motions. I use many tiny rhythmic details and also a microtonal language of twelfth-tones, sixth-tones and quarter-tones. I have always been compelled by the possibility that these interval combinations can have their own distinct musical identities—for example this ex1 or this  ex2 or this ex3. I am excited by the expressive power such intervals can have in melody and harmony, and by their ability to form melodic contours that feel natural and nuanced.

Upcoming


Tuesday, September 24, 2019, 8:00
Distler Hall, 20 Talbot Ave., Medford
Admission free
Ludovico Ensemble presents my piece Flying, Nesting, and Calling (2016), and Tantrum, a short solo piano piece I wrote for John McDonald in 2001—both pieces featuring John as soloist. There will also be ensemble works by John Aylward—Narcissus (2018) and Ananke (2019). I'm very happy to be working with Ludovico again, and honored to be sharing the program with John.
Friday, November 22, 2019, 7:30
The Lilypad, 1353 Cambridge St., Cambridge
Suggested Donation $12
Peridot Duo performs but also nowhere, a piece from 2008 on five of E.E. Cummings's short, highly abstract poems from the 1950s—along with other works. Peridot will perform in the first set, but don't miss the second set, with improvised music featuring Pandelis Karayorgis, piano, Nate McBride, bass, and Luther Gray, drums.
Sunday, December 1, 2019, 8:15 and March 1, 2020
Muziekgebouw in Amsterdam
My new piece, Scala Obscura, for Ensemble SCALA, will be premiered in the "kleine zaal"—the little concert hall that houses the famous microtonal Fokker organ. Scala Obscura features the Fokker organ as well as various other microtonally tuned instruments, and flute, clarinet, and viola. This concert is part of the MicroFest Amsterdam 2019 , and a repeat performance will happen on March 1, 2020, in the same hall.
January 27, 2020, 8:00
Brown Hall, New England Conservatory
Boston new music rising stars soprano Rose Hegele, soprano Stephanie Lamprea, mezzo-soprano Katherine Growdon, clarinetist Kevin Price, and violist Anna Griffis share the stage with Alinéa, a new NEC student contemporary ensemble. The program includes my Kaspoleo Melea (2018), Songs of Thumbelina (2014), a new work by NEC colleague composer Stratis Minakakis, Into the Blue (1996) by Rebecca Saunders, and new works by NEC student composers.
Ongoing
I am collaborating with writer Kim Adrian on a chamber opera based on E.T.A. Hoffmann's little-known fairy tale The Strange Child, for Pittsburgh's Kamratōn ensemble. Work began in summer 2018, and performances are planned for May 2021 in Pittsburgh.

"He knew that even the memory of the piano falsified still further the perspective in which he saw the elements of the music, that the field open to the musician is not a miserable scale of seven notes, but an immeasurable keyboard still almost entirely unknown on which, here and there only, separated by shadows thick and unexplored, a few of the millions of keys of tenderness, of passion, of courage, of serenity which compose it, each as different from the others as one universe from another universe, have been found by a few great artists who do us the service, by awakening in us something corresponding to the theme they have discovered, of showing us what richness, what variety, is hidden unbeknownst to us …"
-Marcel Proust (translated by Lydia Davis)